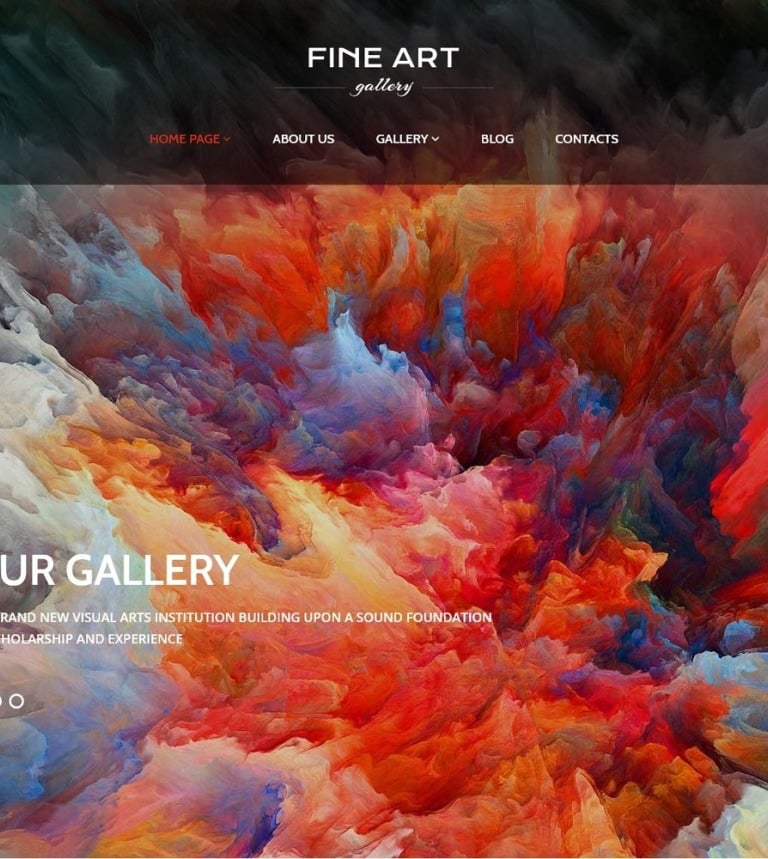 An outstanding template designed for those who adore brightness that will provide you with a perfect foundation to present your art gallery on the web. In order to give your customers a chance to find the desired information in a flash, this theme comes pre-loaded with a user-friendly mega-menu. It will help you to create diverse categories and subcategories without any hassle. In addition to this, your visitors can imagine them being in your gallery during visiting a website thanks to a distinctive Parallax Effect.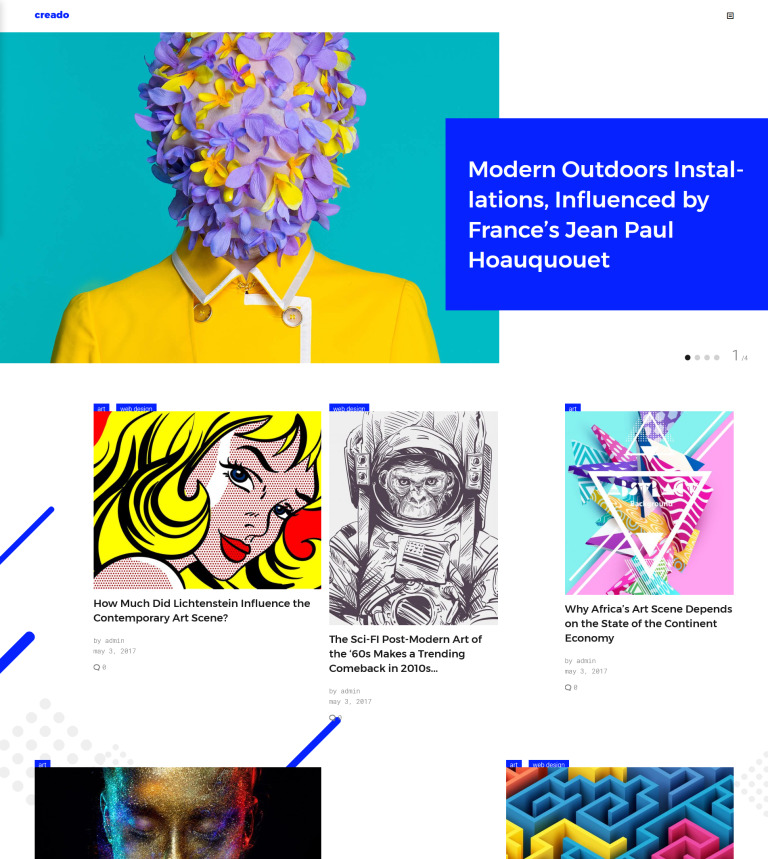 If you have an unlimited number of creative ideas in your mind, you should certainly share them with other admirers of art. With the help of various header layouts, you will be able to create a game-changing appearance of your online-project. Meanwhile, a huge number of robust widgets will make it possible to present your content in an eye-catching way and make a functionality be more attractive for your readers.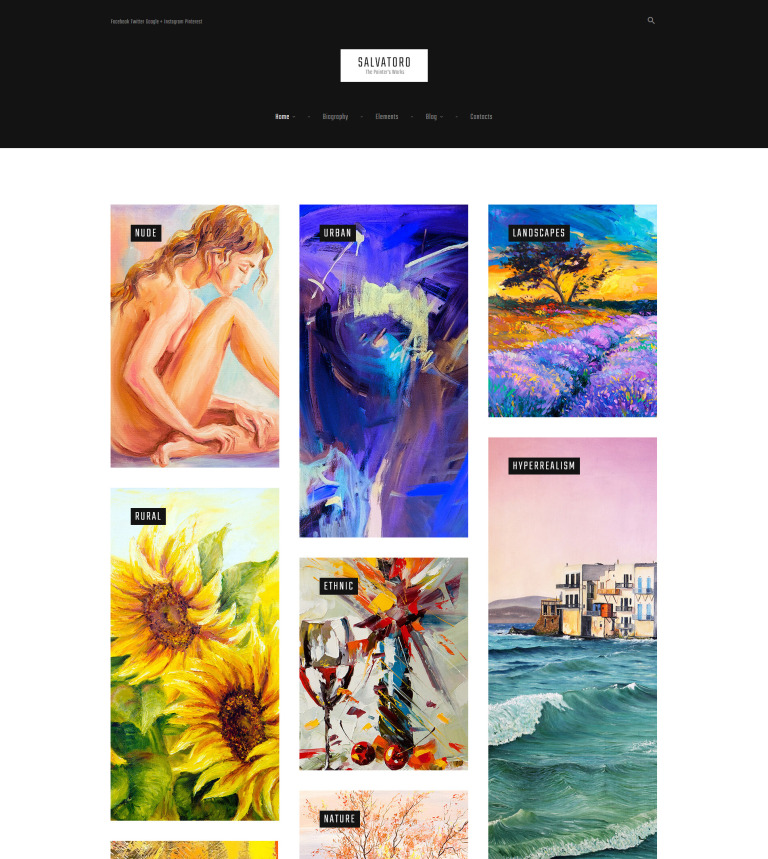 A minimalist template that will certainly make a focus on your gorgeous works and capture the attention of various connoisseurs of drawing. By means of Cherry Projects, you will be ready to let people be aware of your future plans. They will definitely be amazed with its presentation because of the remarkable layout, engaging animation and diverse useful tags. By the way, using a feature-rich WordPress Live Customizer, you will get the opportunity to modify the look of your online-project in a preview-mode.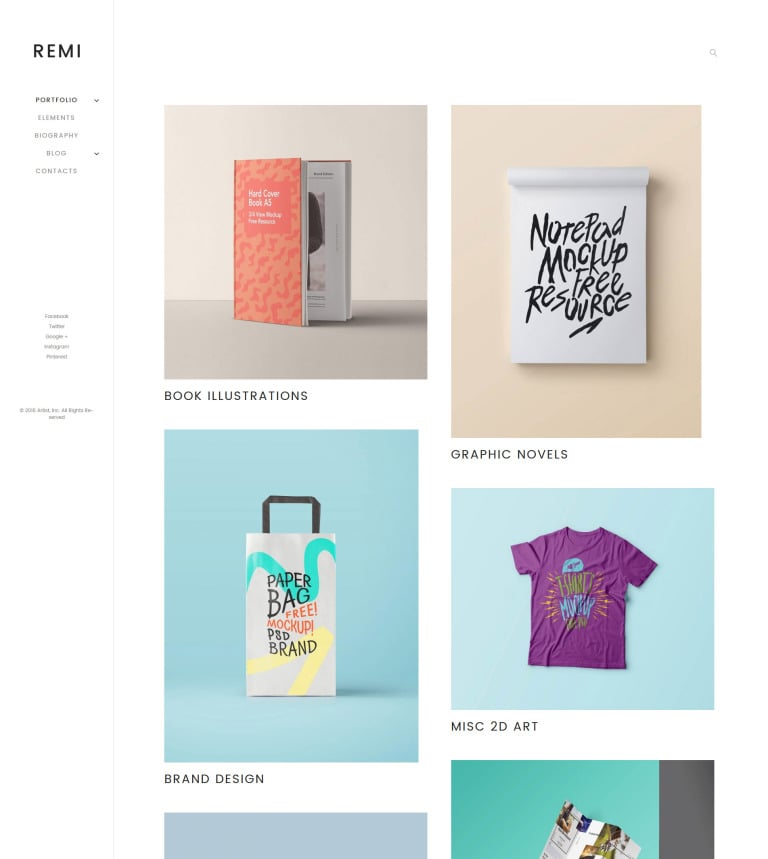 Remi is a marvelous theme that will leave your target audience no choice but fall in love with your artworks. By means of different layout options, you will be ready to play out with the appearance of your website and turn it into a tailor-made one. In addition to this, you will get a wonderful chance to build custom sidebars and add them to your layouts without any troubles.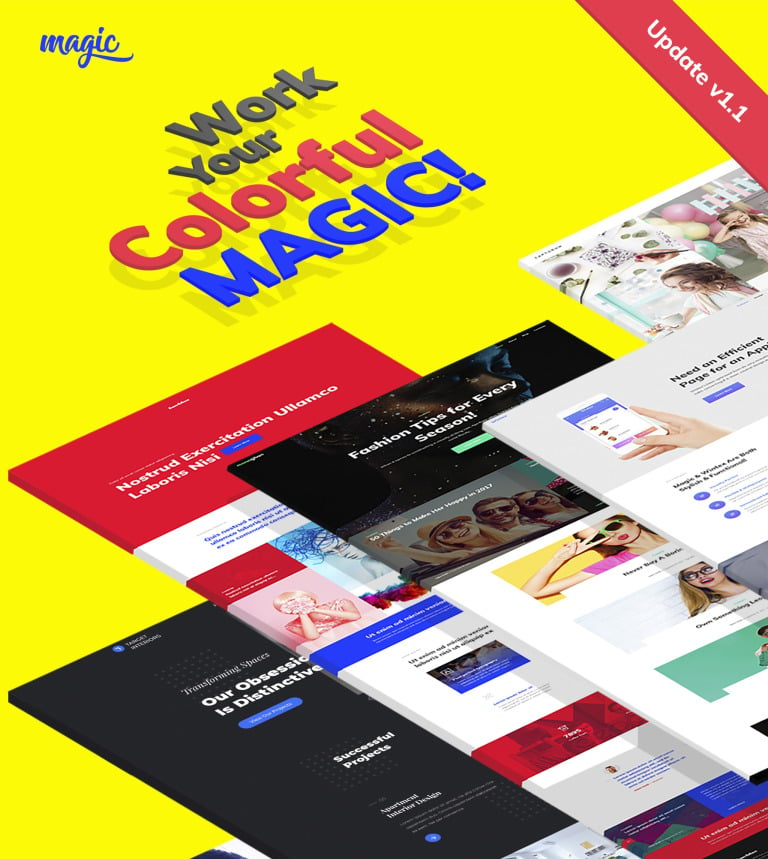 A look of your website may turn into a true magic created by means of powerful spells if you decide to choose this gorgeous template. You can take the full freedom of your website thanks to tons of visual and functional tricks. First of all, you will get a small collection of skins that will help you to reveal the concept of your website. In addition to this, you can easily implement eCommerce in your online-project and allow users to buy your works directly on the website.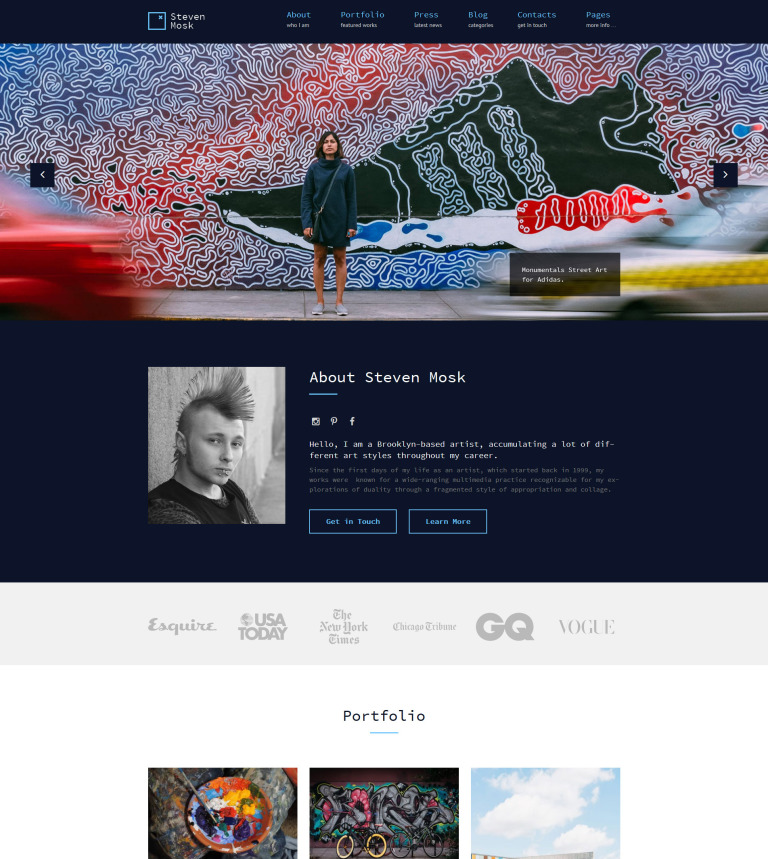 A stylish and vibrant theme full of diverse options that will make users scroll through your website in order to look at your works again and again. With the help of the top-notch drag-and-drop builder and its modules, you will be able to work with your content without knowing coding at all. Furthermore, a stunning TM Gallery will assist you in displaying your artworks, positioning them on the page and making them look even more eye-catching.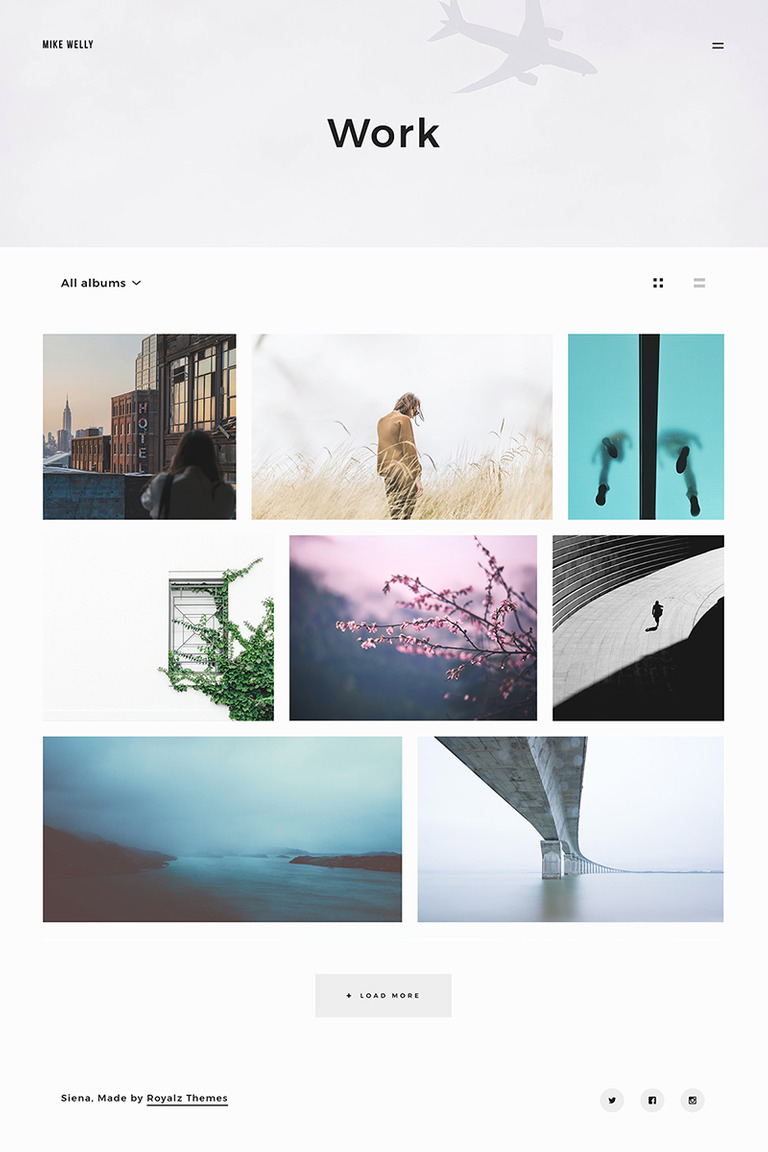 If you're looking for something aesthetical that will assist you in building a magnificent website that will present your works in the best possible light. A collection of distinctive portfolio styles (from extremely rich to minimalist ones) will help you to make your online-project stand out. Moreover, you can also make use of the blog integration and share some helpful tips regarding creativity with its help.
Creatista is an unusual template that comes together with a well-balanced design and astonishing functional features. In order to help real creatives build a fully-functional website, this theme includes a wonderful Jetpack Portfolio. With its help, you will be ready to alter the appearance of your online-presentation, divide your works into categories and add to them some tags. Furthermore, your readers will get the opportunity to share your posts on their social networks.
Showcase your works by means of this modern and elegant template made especially for those who adore art. A powerful contact form will give your readers a chance to get in touch with you and tell you their thoughts on your artworks and, of course, share some exciting ideas. Furthermore, it won't take long to customize your website with the help of the amazing drag-and-drop builder – believe us, you won't be stuck at any point.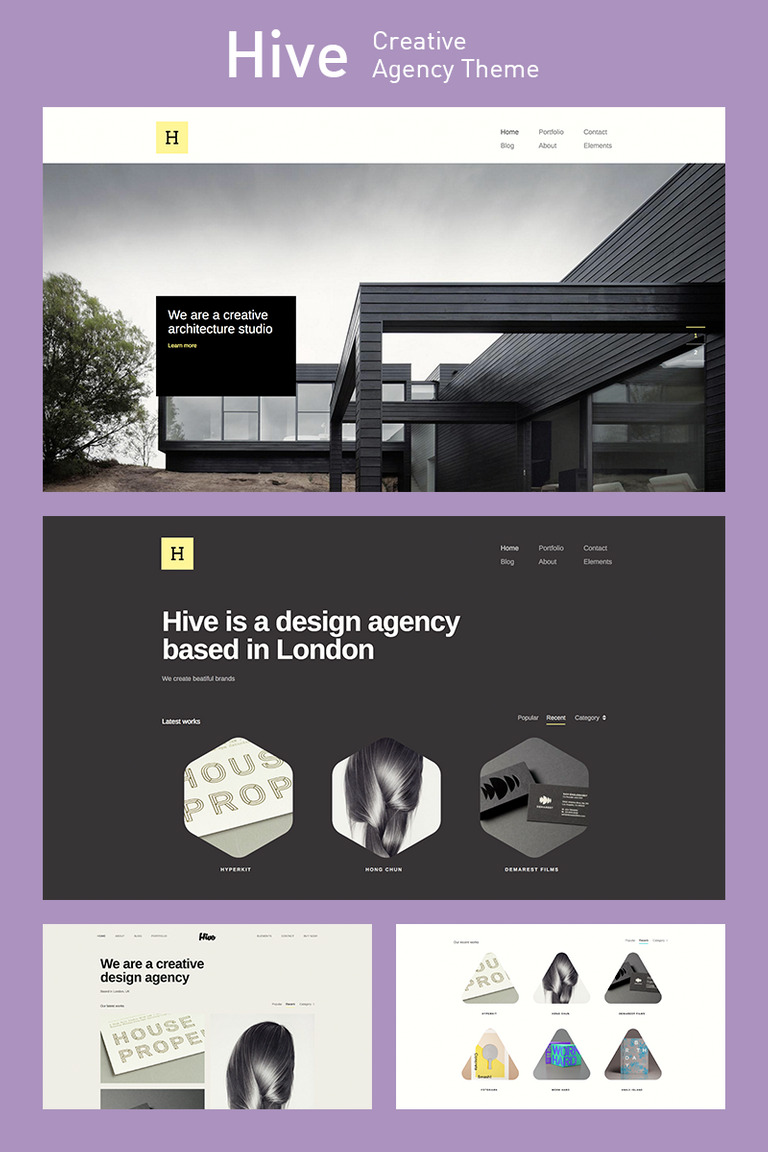 An amazing theme that comes alongside with a flexible design and advanced functionality that will catch the eye of every creative on the web. A stunning Visual Composer will assist you in building a well-favored online-project by means of default elements and custom content ones. In addition to this, you will also get tailor-made Project pages that will allow you to describe your works and plans with the help of diverse media types and sliders.
Art School Responsive WordPress Theme
Probably, you have never experienced such a bright and rich template as this one. With the help of the wonderful package that consists of different layout options, you will be ready to build your pages within minutes and save the most well-lovable ones in a built-in library. Moreover, a huge collection of fully-fledged widgets, you will get the opportunity to make your website work smoothly.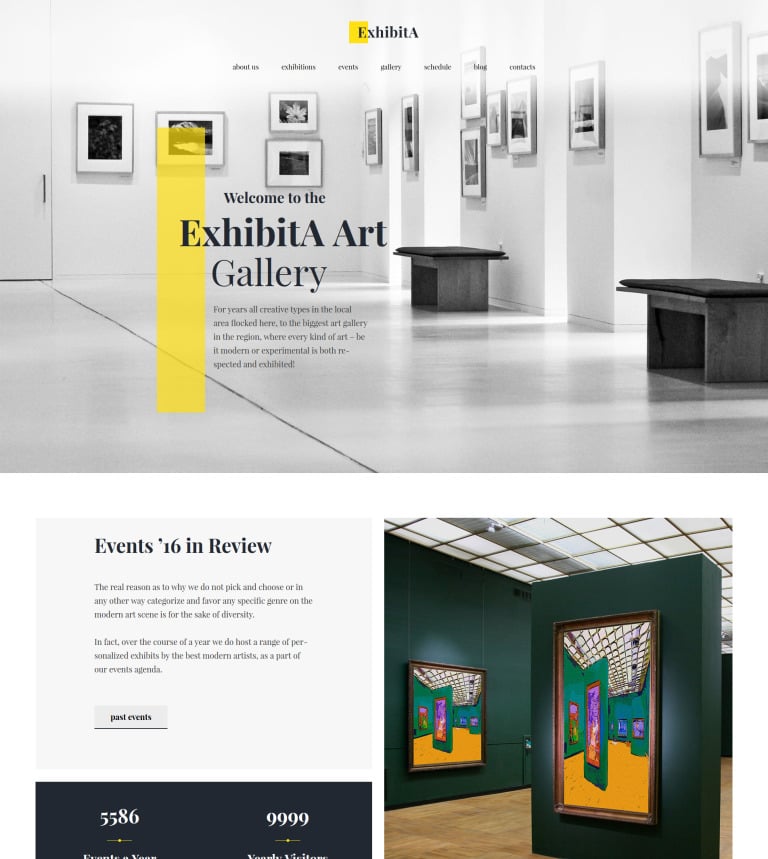 A classy theme that aims at presenting your works and their value in an out-of-the-ordinary way. In order to let you add various images, buttons or contact forms to your website, this template comes pre-loaded with different content modules. In addition to this, a wonderful TM Gallery will certainly impress everyone's imagination with its functionality and appearance.
These wonderful templates will certainly provide you with enough room for creativity. Don't afraid to show your flair and make everyone fall in love with your artworks. We are completely sure that they will capture everyone's attention with no hassle. Good luck with your future masterworks and thanks for reading!